Weigh in on how each of the Caps (and the coach) did last night
Daily Washington Capitals news and notes: Kuznetsov contains McDavid, Riley Barber makes his NHL debut, the team heads to Smashville and more.
The Caps might not be as dominant right now if they never traded away Filip Forsberg.
See what was contained in gift baskets created by Capitals player's wives and girlfriends.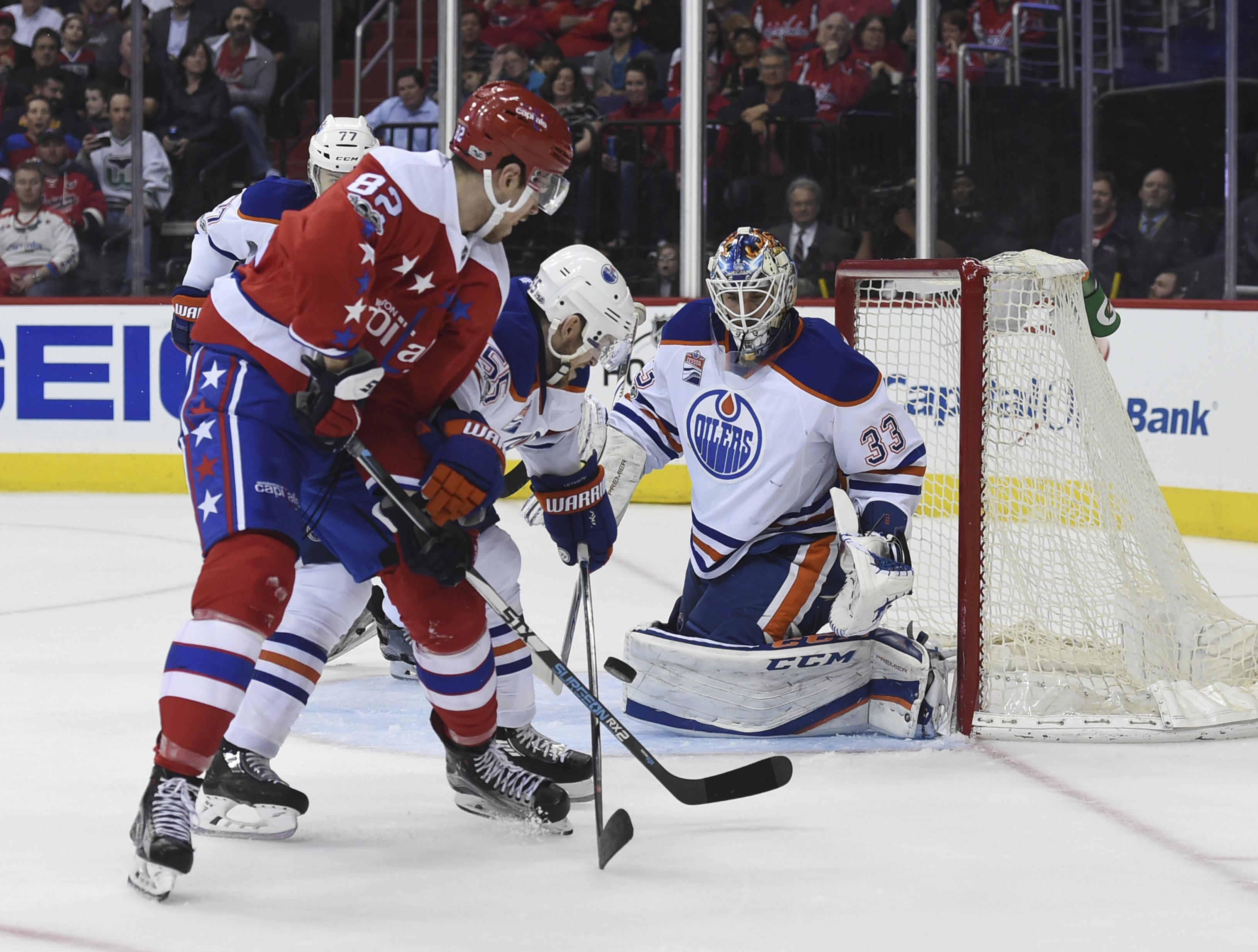 Without their usual offensive dominance at home and missing several key regulars, the Washington Capitals kept the puck almost all night and kept their home winning streak alive.
The Washington Capitals downed the Edmonton Oilers Friday night at Verizon Center, holding the high-flying McDavid-led squad to just one score.
Edmonton's Leon Draisaitl tied the game up for the Edmonton Oilers, knotting it at one apiece heading into the final frame.
Tom Wilson(!) got the Capitals on the board first, ripping a snipe from the top of the circle that Alexander Semin would've been jealous of. 1-0 Washington after one.
A look at the Caps' propensity for healthy margins of victory.
Daily Washington Capitals news and notes: Caps play host to the Oilers, Mac talks to the media and more.